Evert Onderbeke was born in Ghent, Belgium in 1976. From an early age he was fascinated by the restaurant experience and by 15 years old began his studies at Belgium's most famous culinary school, 'Ter Duinen in Koksijde'
After qualifying, he assisted in the opening of a new restaurant in Ghent before relocating to New York to study under Belgian Chef Steven Debruyn. He returned to Belgium and soon joined the premier in fine dining catering company, 'Diner Prive' in 2003.There, he was mentored by the legendary 2 Star Michelin Chef Roger Souvereyns, who instructed him on the art of fine dining. This evolved the way he experienced and approached cookery, instilling within him a commitment to high standards and quality dining.
Chef Evert moved to Malaysia where he was the head of kitchen at 'High Tide'( Time Out KL award winner Best Seafood restaurant 2010, MIGF award winner best all round cuisine 2010) before joining 'Batu Batu Resort' in Pulau Tengah, Johor. Whilst there he expanded his knowledge on local cuisine, while exploring domestic ingredients. He has now been here for 7 years and currently heads the culinary team in Soleil Restaurant( Time Out KL award winner best European restaurant 2014, winner of 13 awards at MIGF 2015 including gold award Best all round restaurant).
Chef Evert's forte may be in the creation of the most finely well-balanced seafood dishes that hinges upon the styles of European cuisine, but his true mastery is conveyed in blending local and imported ingredients to created his unique world of flavours. From blending a barramundi with tempeh, to harnessing the citrus wonders of yuzu, in harmony with a live crustacean and momotaro tomato and root wasabi; he dares to create dishes with both rare ingredients and sublimity in flavours.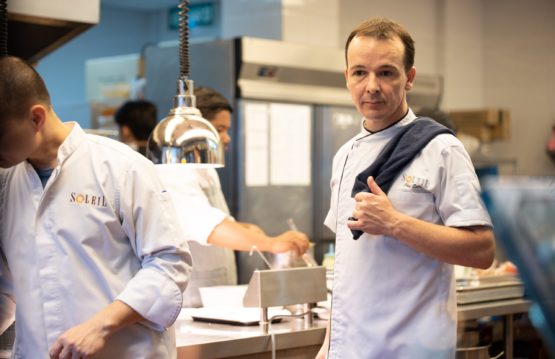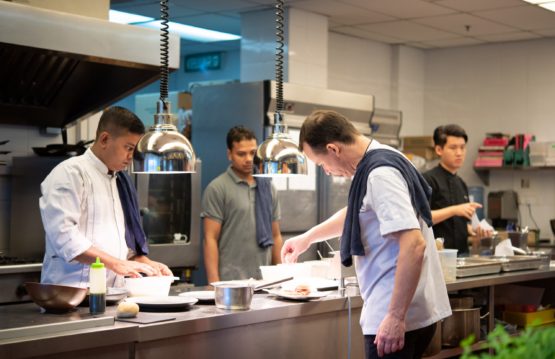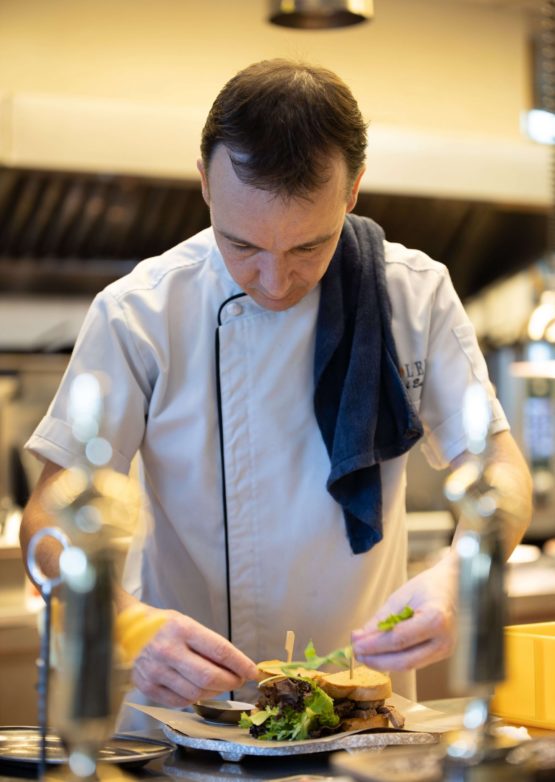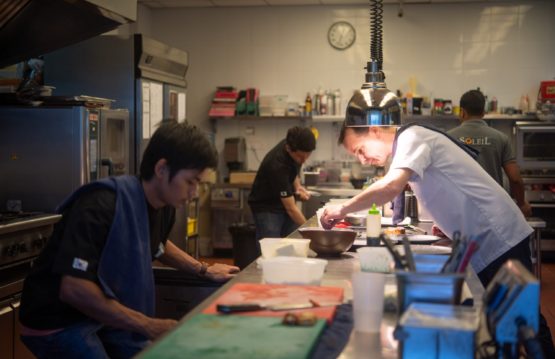 Founded in August 2013, Soleil Restaurant & Bar is known for its sophisticated fine dining, dishing out authentic contemporary European cuisines weaved with Asian influences. The establishment has been thriving under the tutelage of award-winning European chef, Evert Onderbeke who honed his skills in Belgium's finest culinary school and was later mentored under the excellence of Chef Roger Souvereyns, a two-star Michelin chef where he fine-tuned the art of fine dining. Soleil takes pride in its extensive wine collection, many of which are exclusively handpicked by our Sommelier.
Soleil moved to its new 4000 sq ft home at Damansara City Mall located in Damansara Heights. Whilst continuing to maintain our fine dining roots complete with our two private dining rooms, Chef Evert Onderbeke will in addition be offering a new casual dining menu at our much expanded section. This includes an Alfresco area and the Chef's Table comprising 5-seat dining area which allows a bird eye view of Chef Evert preparing his award winning creations.If food is one side of Soleil's golden coin, our offering of wine is the other. Our sister company, SW Wine Depot has prepared over 300 of the finest labels for our new custom built cellar where our sommelier will be on hand to help our customers choose the perfect wine and vintage to match their moods and tastes. We will also be launching the 'Wine Emotion Machines' which is a specially imported wine dispenser allowing vintage wines to be purchased by the glass rather than the bottle.
This will come in three portions, namely tasting, half or full glass portions. Wine lovers will have a unique eclectic flexibility which up until now has not been widely available to them. In addition, beer lovers will be offered a unique range of Belgian draft beers developed specifically for Soleil's new bar.